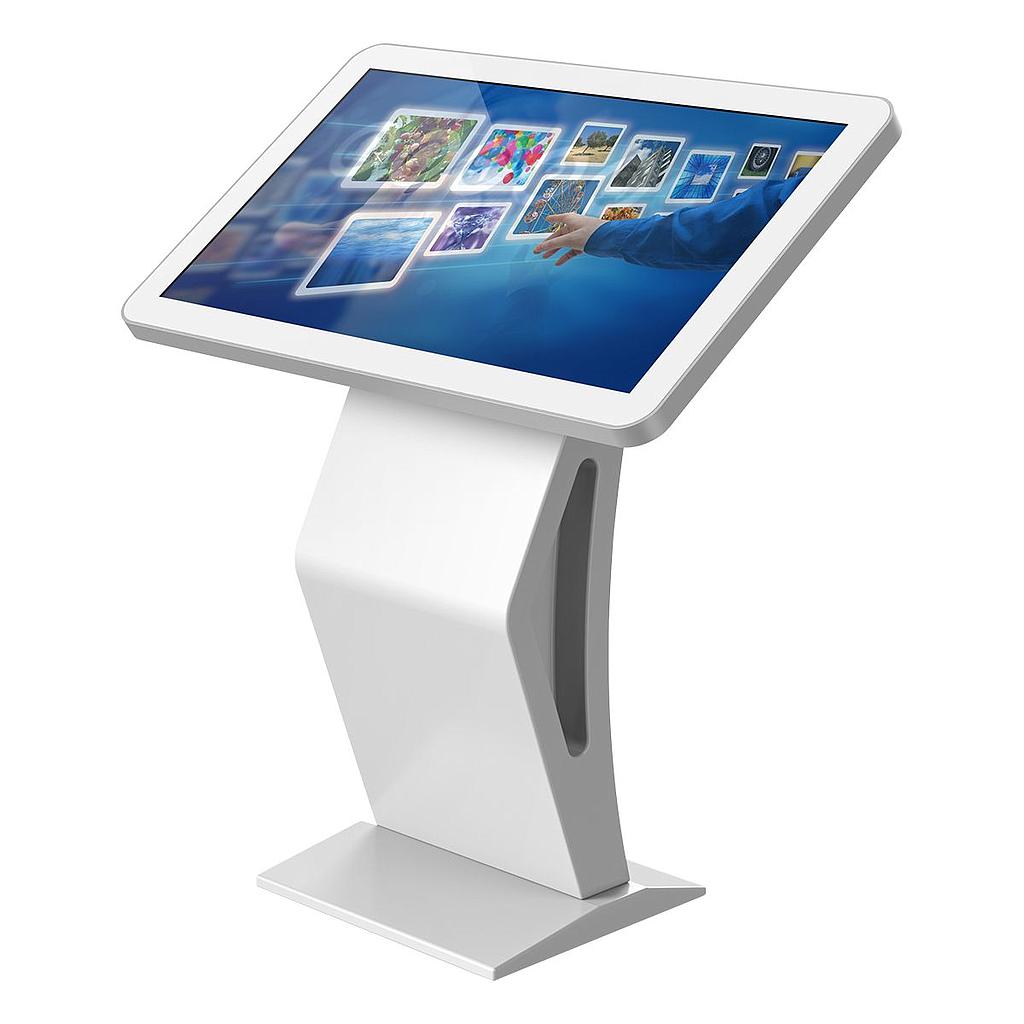 Features of Touchscreen Kiosk
♦ Infrared Multi-point Touch
♦ Full HD Display 1080P
♦ Energy Efficient
♦ Complies With HID Equipment Standard
♦ Touchscreen Detection Software Supports Full-Screen Detection
♦ Location and Adjustment
♦ Ambient Light Sensor
♦ Anti-light Interference Function
♦ Intel Core i3, i5, i7 Processor; Based on intel Standard OPS platform
Design and Construction of Touchscreen Kiosk
♦ The aesthetic and functional design of interactive kiosks is a key element that drives user adoption, overall up-time and affordability. There are many factors to consider when designing an interactive kiosk including:
♦ Aesthetic design: The design of the enclosure is often the driving factor in user adoption and brand recognition.
♦ Graphic messaging: Plays a key role in communicating with potential users.
♦ Maintenance and thermal design: Critical in order to maximize up-time
♦ Component specification: Typical components include Touch-screen, P.C., pointing device, keyboard, bill acceptor, mag-stripe and/ or bar-code scanner, surge protector, UPS, etc.
♦ Ergonomic: It is important to ensure comfortable and easy user accessibility.
♦ Durability: The intended location of the kiosk will largely influence the construction as materials and electronic requirements are significantly different for indoor vs. outdoor kiosks
For more information and the actual price, please contact us.