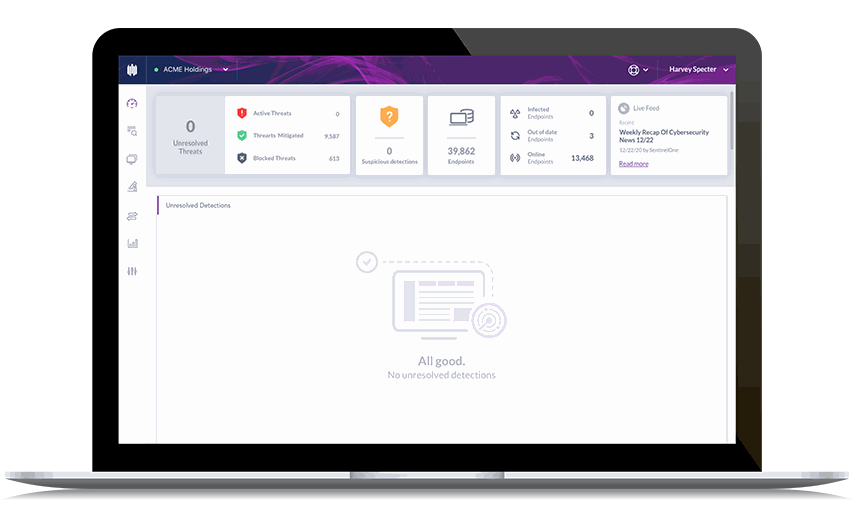 FRUSTRATED WITH YOUR AV?
SentinelOne autonomous endpoint protection saves you time by using multiple AI engines, providing complete visibility into all activity, and even rolling back threats with a single agent.


AUTONOMOUS ENDPOINT PROTECTION
SentinelOne is the only platform that defends every endpoint against every type of attack, at every stage in the threat lifecycle.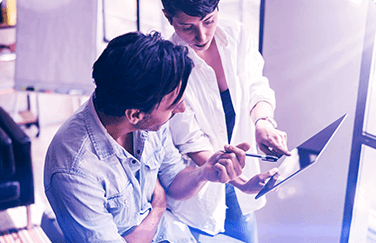 Accelerated time to protection
SentinelOne Vigilance adds an extra layer of protection to your SentinelOne solution. It augments your team with SentinelOne Cyber Security Analysts, who work with you to accelerate the detection, prioritization, and response to threats.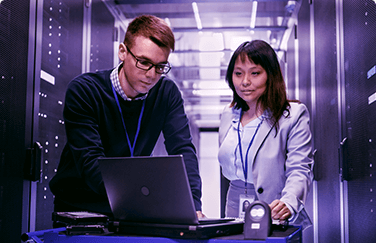 Forensics and threat hunting
Taking advantage of the power of the SentinelOne Endpoint Protection Platform, Cyber Security Analysts deliver on-demand sample forensics, proactively hunt for threats in your environment, and detect security incidents.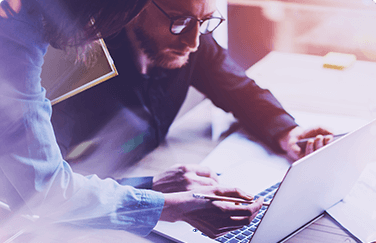 Augment your security team
SentinelOne Cyber Security Analysts run through suspicious events in your SentinelOne console, conducting sample analysis as needed. We augment your security team by determining if events are threats or benign. You receive proactive notifications to keep you abreast of any critical events.

Broad Endpoint Protection Against Diverse Modes of Attack
MALWARE




Executable
Trojans, malware, worms, backdoors, payload-based





Fileless
Memory-only malware, no-disk-based indicators
EXPLOITS



Documents
Exploits rooted in Office documents, Adobe files,macros,spear phishing emails





Browser
Drive-by downloads, Flash, Java, Javascript, VBS, IFrame/HTML5, plug-ins
LIVE/INSIDER



Scripts
Powershell, WMI, PowerSploit, VBS





Credentials
Mimikatz, credentials scraping, tokens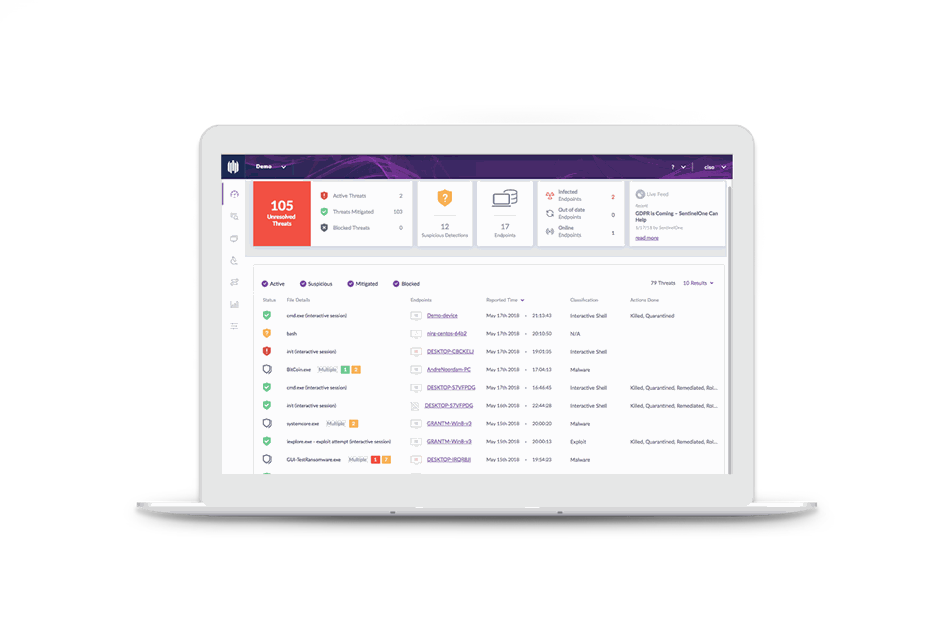 Attack Prevention with Static AI
SentinelOne's single agent technology uses a Static AI engine to provide pre-execution protection. The Static AI engine replaces traditional signatures and obviates recurring scans that kill end-user productivity.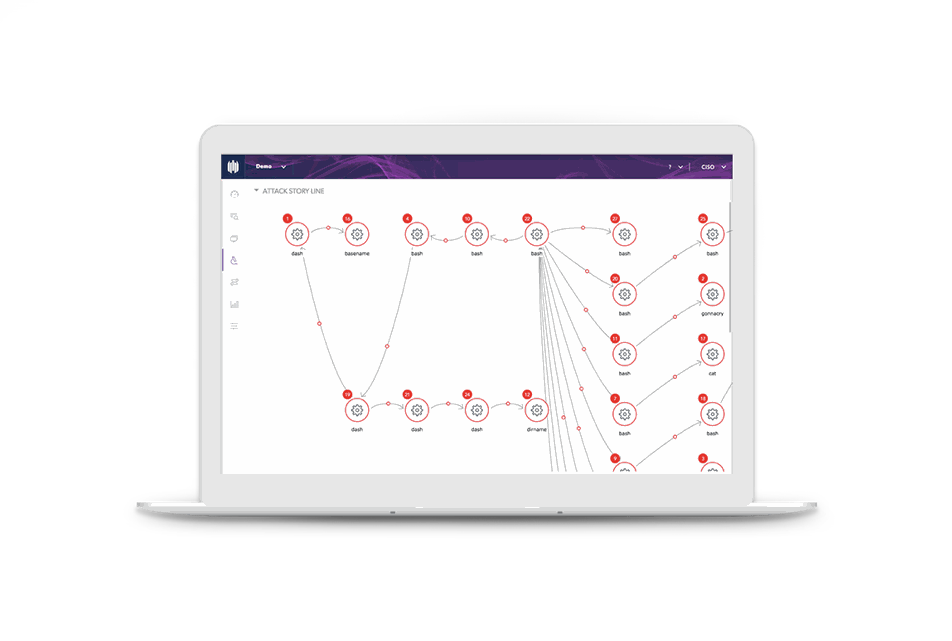 Detect and Contain Threats with Behavioral AI
SentinelOne's Behavioral AI engines track all processes and their interrelationships regardless of how long they are active. When malicious activities are detected, the agent responds automatically at machine speed. Our Behavioral AI is vector-agnostic – file-based malware, scripts, weaponized documents, lateral movement, file-less malware, and even zero-days.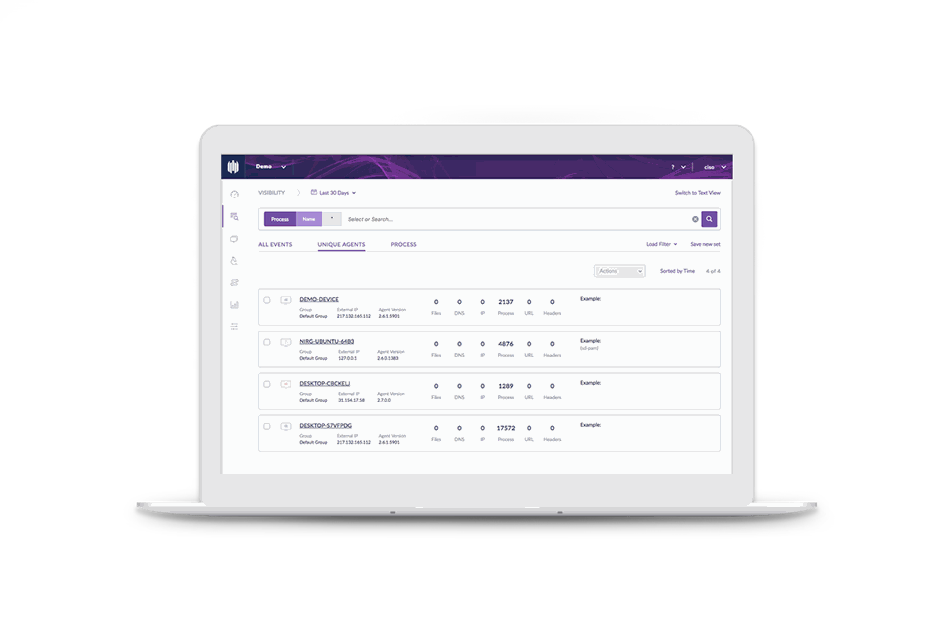 Visibility & Response, Remediation & Rollback with Automated EDR
SentinelOne's Automated EDR provides rich forensic data and can mitigate threats automatically, perform network isolation, and auto-immunize the endpoints against newly discovered threats. As a final safety measure, SentinelOne can even rollback an endpoint to its pre-infected state.